Company
Artistic Director - Melissa Hale Coyle
Melissa Hale Coyle grew up in Tulsa, Oklahoma where she received her early training from Roman Jasinski and Moscelyne Larkin. She studied as a scholarship student for two summers at American Ballet Theatre with Leon Danelion and Patricia Wilde. After graduating from high school, she joined American Ballet Theatre as a company member for three years. Coyle later joined Cincinnati Ballet Company where she performed in principal roles and Tulsa Ballet Theatre where she was a principal dancer for six years. For the past 28 years, she has lived in Charlotte, North Carolina where she is Co- Artistic Director of Charlotte City Ballet Company and has been an adjunct faculty member at the University of North Carolina at Charlotte for the past 18 years. She has been on the faculty for American Ballet Theatre's Summer Intensive in Alabama for 14 years, has been a guest faculty member at North Carolina Dance Theatre's Summer Intensive Program and a company teacher for North Carolina Dance Theatre(Charlotte Ballet). She has been a guest choreographer for the Charlotte Philharmonic Orchestra, Charlotte Civic Orchestra, Carolina Voices, Atlanta Dance Theatre, The Dance Collective, Ballet San Antonio, Civic Ballet of Chicago, Lawrence Ballet Theatre, South Carolina's Governors Summer School, Orange County Performing Arts High School and Artist in Residence at Grand Valley State University. Coyle has appeared in two movies, "The Turning Pointe" and "The Cowboy and the Ballerina". In 2001, The North Carolina School of the Arts awarded Coyle "Best Dance Teacher of North Carolina".
Artistic Director - Lisa Leone
Lisa Leone began her training in Tacoma, WA under Jan Collum. After dancing the role of Cinderella in Washington, the choreographer, Tom Pazik, director of Atlanta Ballet II, invited her to study in Atlanta. After graduating from high school she danced with the Atlanta Ballet and Ballet Rotaru, touring Romania and performing at the George Enescu Festival in Bucharest. For three years Ms. Leone moved back to the West Coast and danced with Oregon Ballet Theatre under the Direction of James Canfield. After relocating to North Carolina she continued to perform as a guest artist. Currently Ms. Leone is Co-Director of the Charlotte City Ballet Company and on faculty at Dance Davidson, Bonita's School of Ballet and Steps N Motion. Ms. Leone has been a guest choreographer for the Charlotte Philharmonic Orchestra, the Charlotte Civic Orchestra and the Union County Youth Ballet. When not teaching at her current studios Ms. Leone enjoys the opportunity to work with other dancers and has Guest taught and held Master Classes and Intensives in Washington State and throughout the Southeast.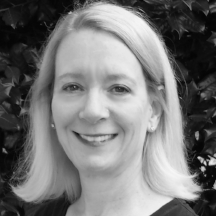 Instructor - Sydney Farrell
Sydney Farrell grew up in Lancaster, PA where she studied ballet under Ina Theobald, a member of the Radio City Music Hall Rockettes. She moved to Charlotte in 1980 and continued her studies at Charlotte School of Ballet and was a member of Charlotte's first professional ballet company, Charlotte Ballet, under the direction of Kathryn Horne. While attending UNC-Chapel Hill she was a member of the Chapel Hill Ballet, directed by M'Liss Dorrance and Jennifer Potts. In 1986 she returned to Charlotte to join the newly formed Charlotte City Ballet Company with its founders, Claudia Folts and Beverly Barwick. She was a member of the company from 1986-1997 and has been teaching for the company and its affiliated schools since 1992. Additionally, she has performed with the Louisville Ballet (1990) and North Carolina Dance Theatre (1991-92). In 1998 she was the choreographer for the final season of the long-running Christmas spectacular "Gloria", and in her forties became a late-in-life student of Irish dancing, winning the Adult Ladies 4-hand at the Southern Region Oireachtas (championship) in 2012 and 2013. In addition to teaching ballet, she is a preschool teacher and lives in Matthews with her husband and two daughters.
Instructor - Caitlin Meeks
Caitlin Meeks is a former dancer with the Charlotte City Ballet Company, performing at the Festival of North Carolina Dance and Regional Dance America's SERBA Festival, where her choreography was chosen to be performed during the Emerging Choreographer's Night. She graduated from the University of North Carolina at Greensboro with a Bachelor of Fine Arts in Dance and Concentration in Choreography, choreographing and performing extensively in contemporary work for UNCG's Dance Theater. Caitlin has performed with Martha Connerton's Kinetic Works in Charlotte and was a featured performer in the Union County Youth Ballet's production of The Nutcracker at Wingate University. Teaching students and professionals since 2005, Caitlin's choreography has been performed by the Charlotte City Ballet Company and the Union County Youth Ballet, as well as various competition events.